Reasons you should hire a Van for your Moving Day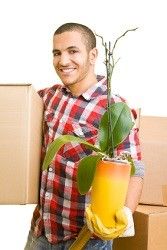 Hiring a van with Man and Van - Removal Services is your solution to a successful moving day! Call us on 020 8746 4416 and, you can find out about our vans. Booking one of our vehicles will ensure that your items will be moved quickly. We have a very diverse fleet of vans to choose from-van hire will take care of the logistics of your move! Renting a van from us will benefit your moving day in numerous ways. You'll have peace of mind that all of your belongings will be transported to another location quickly and, safely. Our vans are capable of shifting our customer's removal boxes, equipment and, furniture easily, so, don't worry if you need lots of things shifted on the day of your move-our vans will be able to get the job done! You'll be impressed with how little it costs to rent a van from us on your moving day. Our rental rates are affordable, so, you can hire more than one van for your move. Our vans are ideal for any type of move, domestic, commercial and, business moves are made easier with our van solutions! Every move requires transport to get things shifted, this is the most important part of the moving process, so make sure you hire one of our vans for your move right away-you won't regret it! What makes our van rental options different from other options? Our fleet of vehicles are a cost-effective option and, provide our customers with speedy transport for their items when they move. You'll be able to move all of your belongings quickly and, our vans are perfect for this task.
You'll be able to use our vans for your move without any hassle, or stress. Many people worry about how they will get their items shifted on their moving day-we provide vans that eliminate our customer's concerns! Vans are essential to your moving day, so, it makes sense to hire one in order to make sure that the logistics of your move are taken of. Attempting to move without a van can complicate your move in many ways-you can avoid any complications to your move by getting yourself a van! If you have ever attempted to move using another mode of transport, you'll know shifting your belongings can be a complete disaster. Vans are ideal for moving days, they are big enough to accommodate large items and, they make moving simple! There are many vans that you can choose from when it comes to moving, standard vans are a popular choice for moving days. These vans are multifunctional and, when it comes to moving-they are hard to beat! Relocating using a van makes transporting anything on your moving day less stressful. You'll be able shift anything you want in a van and, that is what makes them the best choice for your moving day when it comes to transportation. Vans ensure that your moving process will be completed quickly-they can be used to transport all of your belongings in just one, or, two journeys!
Man and Van - Removal Services has a great fleet of vans-call us on 020 8746 4416 to hire yours today! If you have been looking for a van which can shift all of your items when you move-we have the perfect one for you! Don't forget that lots of our customers have used our vans for their moving day, so, getting your hands on one of our vans for your move day is a great idea. All you have to do is get in touch with us and, tell us when you'd like to hire our vans!